I've recently had an e-mail asking for a "tetsubin reloaded" article to follow my previous
tetsubin article
- thanks for the letter, Dr. Kim! It's been on my mind, but I've not got around to taking a photograph of my hot-plate. Let me remedy that immediately:
My hot-plate: it is hot, and it is like unto a plate
Regular readers may remember that Lei and I switched from our previous kettle (the popular Kamjove induction system) to the above set-up. In a previous article on the
heating-via-induction process
, I mentioned that we made the change because the inductor was (i) noisy, due to its fan; (ii) irritatingly "beepy" due to the electronic noises it makes in response to every pressed button; and (iii) subjectively discomforting due to the presence of a high-frequency induction coil. Maybe you don't find the latter to be a problem.
Slowness
The induction system certainly has its advantages: it is extremely efficient at heating water, and so there's very little waiting for water to boil. However, I usually only sit down to a proper gongfucha session if I am deliberately trying to slow down, and have an hour or two to spare. These days, that means Saturday morning, or Sunday before heading out to chapel, unless I sneakily grab a session before heading into work. So, quick boiling isn't a very high priority for me.
In fact, you know, the gradual process of the tetsubin is actively positive. It slows me down. It slows. Me. Down.
I like being forced to be slow. It empties out all the nonsense from my head, usually filled with half-formed plans and concerns. Papers. Chapters. Projects. Students. Positions. Using the hot-plate pictured above, the tetsubin takes about two or three times as long to boil water as does the inductor. And I like that very much. Doesn't that sound pointless? However, it doesn't work like that. There's something tangible and real about the tetsubin. Its slowness has turned out, unexpectedly, to be a positive boon.
What do I do while waiting for it to boil? Nothing. I do nothing, or at least I try to do nothing. And, as every practioner of zazen will tell you, that's a very hard thing to do. The results I find to be highly beneficial.
Everyone's Got to Have a System
I've got used to our dear tetsubin in the last four months, such that it is now an unconscious part of my routine. I have learned its sounds to help my understand the temperature of the water, and have reached a good state in
making tea intuitively
. As always, the process of improvement is a constantly ongoing one.
I'd like to describe some points that I've come to find useful in using my tetsubin. Of course, this is (as always) what "works for me". My eternal advice: think about it for yourself.
(i) I don't like boiling the same water over and over again, and I don't like keeping one large batch of water on the boil for ages. This is my preference; I know some people like to keep it "rolling" using a small tea-light. There's no right answer, but this is my way. To that end, I don't heat up a big batch of water: I heat up enough water for two pot-fulls. This comes to about a third of the tetsubin capacity for my equipment. (Be careful not to boil a tetsubin with too little water, or you will crack it.)
(ii) After filling the pot, this leaves me without enough water remaining in the tetsubin for another pot. I put the tetsubin on our iron trivet (the round, white object to the left of the hot-plate in the above photograph), and remove its lid. The kettle and the water inside begin to cool, and I turn my concentration to the infusion taking place in the pot. While I mess around brewing the tea, the kettle and its water continue to cool on the trivet.
(iii) When it comes to the next infusion, I have a warm tetsubin containing warm water. This water remaining in the tetsubin acts as a temperature buffer, allowing me to add (room-temperature) water for the next infusion. I add the new water slowly, and it mixes with the warm water so as not to cause too large a temperature differential in the iron of the tetsubin. Iron doesn't like significant temperature differentials. (The Japanese tea ceremony takes this to its extreme by cooling a used chanoyu kettle gradually, by pouring warm water over its exterior, until it gradually approaches room temperature.)
(iv) Now, I have 50% new water in the pot, and only 50% from the previous infusion. Over time, it is reasonable to assume that this remaining fraction of water in the pot decreases by half each time, so that the water is never too old, nor kept hot for too long. That works for me.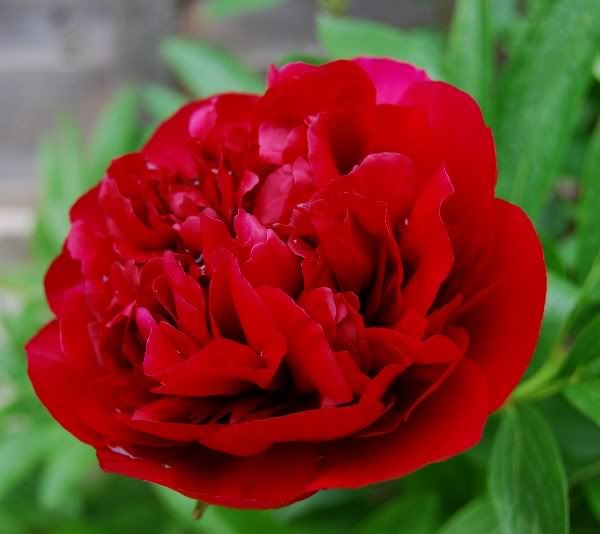 The Taste
I read an article some time ago on a vendor's web-page that said tetsubins were unsuitable for shengpu. I know several teachums who were actively dissuaded from buying a tetsubin by this article. It's very dangerous for people to write such statements - particularly without providing any explanation, as did this article. Zen Buddhists have a tradition of avoiding definitive statements for this very reason: it is dangerous to say something that could mislead a listener, and it may be better to say nothing at all.
To offer contrary evidence to the article, I have found the water from a tetsubin to be highly complementary to shengpu, both young and old. These are not definitive statements: I urge you to understand that these are my opinions, and at best relate to the water I use (bottled spring water), to the tea that I drink, and to my method of brewing. I have found the results to be pleasant, and I suggest that you come to your own conclusions, if possible, by trying out a tetsubin for yourself, if the opportunity arises.
To my reckoning, the water is smoother than that obtained from our induction system. It is "rounded", gradual, and more mineral, when consumed plain. When used to brew tea, I have found its mineral character to emphasise shining high-notes that I previously did not detect, and to amplify the effect of the huigan [swelling return-sweet character in the throat].
In engineering terms, it amplifies "higher frequencies" in the character, such as the ringing high notes, the aroma, and the huigan, and it attenuates roughness. My plantation teas taste much more palatable with tetsubin water, for example. Bass notes, such as leather, tobacco-like undertones, seem largely unaffected - if not a little more smooth.
There is a difference, and you may not like that difference - so try it, and see for yourself. I like the difference, and I would not recommend the "unsuitable for shengpu" statement for the general audience.
Coda
It is very important to dry your kettle after use. Happily, this is very easy: when the hot-plate is finished after use, just leave the empty tetsubin on it for a half-minute, and the residual heat will evaporate the thin film of water remaining on the interior of the kettle. Don't leave it sitting too long, as heating without water (even on the cooling-down heat of the used hot-plate) will not be beneficial taken to the extreme.
One thing I learned was that it is very easy to leave water in the tetsubin and forget it! I habitually used to neglect my induction kettle in this way, and come back to the tea-table the next day to find that I had left water in it. No problem, the induction kettle was protected from oxidation. The tetsubin, however, is not so well protected, and needs careful attention. Don't run off and leave your kettle with water in it!