Kunming is an old factory. It's the '1' in the factory coding, to the '2' of Menghai and the '3' of Xiaguan.

Muchas gracias to Dr. Kim for this sample - it has a highly traditional blend of small leaves, which are darkening nicely. The tips are gaining a little rusty colour, on their journey into old age.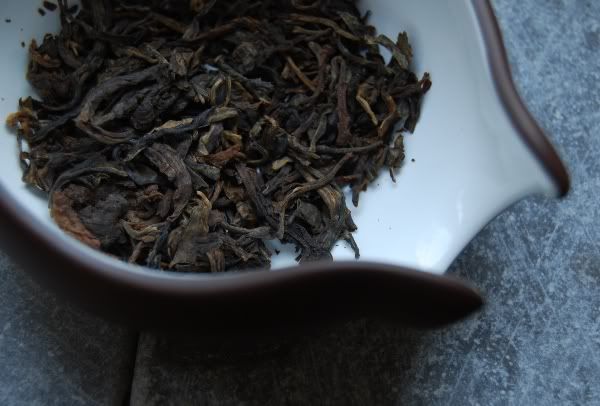 Long, sweet, and thick scents herald a flavour of sweet woodiness. Vibrancy, and a pronounced cooling sensation make me breathe slowly. Superb tea.
A slightly smoky aftertaste makes it really rather
meaty
.
This fat, chubby flavour, packed with contents and that meatiness fit my mood, bringing me back to life after an evening spent punting in the cold summer air.