I wrote previously on the 2010 version of this special production from Douji, and owe Jerry of
China Chadao
a sincere debt of thanks for trying so hard to get me 14g of Douji's last 70g of this older version.
(The name is pronounced der-ming-shoo'an, more or less, and refers to Douji's first teashop, in Yiwu.)
The 2010 version was clean and enjoyable, with detectable hints of Douji's creamy, roasted house style in the background. This 2006 version is heavier, and darker. Even 2006 cakes are five years old, now! Such is the rapid passage of time. The scent is sweet and heavy in my aroma cup.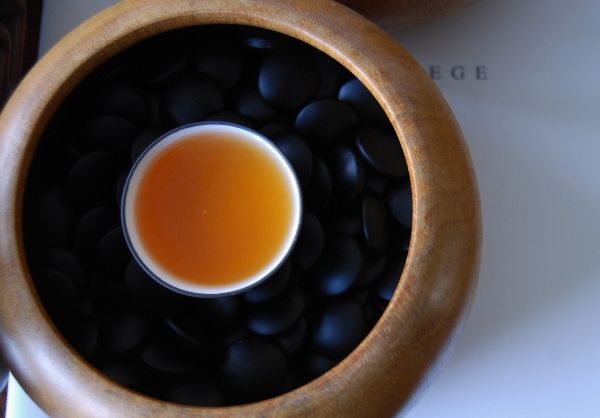 It tastes old, as if it has become a sharp, woody, semi-aged cake already. It is entirely lovely, with plenty of sweetness in its heavy, brooding body, that is absent any plantation nastiness.
It is very enjoyable, in its sweet, woody presentation. It has vibrancy and life in the body, and has not been processed into a zombie-like state of undeath. A charming example of Guafengzhai leaves - thanks again to Jerry for the opportunity to try this rarity.