Today's article is an oddity, because it represents a whole series of tea sessions, the focal point of which was this 1970s Tongqinghao. The article exists really as a testament to the generosity of my long-time teachum from Hong Kong, KC.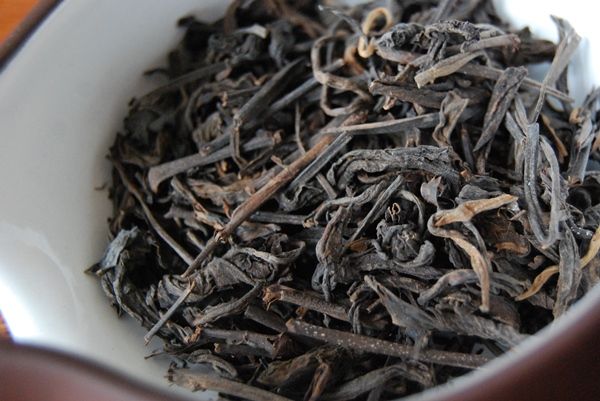 Tongqing was a famous teahouse during the 18th century, so they say. There is, unsurprisingly, a modern brand trading under the same name. However, this modern brand is really quite modern, being founded within the last decade or so, and so we are left with the mystery as to the exact identity of this cake.
The photograph above reminds me of the charming, long, winding nature of these old leaves. They bring back to mind the scent of age. The leaves are, more or less, the same age as the drinker. (Perhaps more - but not by too much!)
Packed full of smooth, powdery, granular characteristics, this Tongqinghao cake, whatever its origin, has resulted in many happy sessions. These periods typically start at home, at the tea-table, and then the used leaves accompany me to my lab for brewing in the background, where I appreciate them over long hours.
So, to Mr. KC I send my most grateful thanks for a tea that has been treasured.
It is worthwhile recalling that Tongqinghao and Tongxinghao are different enterprises, although both are brands that have ancient and modern counterparts.