旅は道連れ世は情け
Tabi wa michizure
Yo wa nasake
In travelling, a companion.
In life, compassion.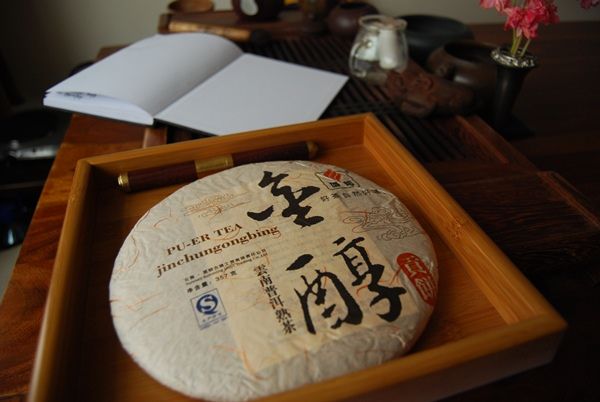 In travelling, a companion. My recent travels have been both enjoyable and tiring, mostly being to do with struggling for academic tenure. This is the nature of travel. My companion, twofold: being my family, and, today, this particular tea.
In life, compassion.
It is the same spirit in both clauses, and is one of my favourite sentiments in Japanese. When the proverb says "compassion", they mean it in the same sense as did
達磨
Daruma (Bodhidharma). It is a special kind of compassion.

The tea-table is becoming something of a rare event, but one that therefore holds an ever-increasing hold over my affections. To sit at the tea-table is to travel, through going nowhere. In a humble life packed to the brim with tiny details, some trivial, some not-so-trivial, the tea-table represents both solace and travelling.
It is not by accident that we end up with this particular companion for my travel today, because it is a cake most kindly provided by the fathomless generosity of dear Keng, from Singapore. One day, I would very much like to go that country and spend an afternoon in a teashop with my friends there. As I sat in the common room of my college with another Singaporean friend, who was visiting last week, I realised that he was the only one of my Singaporean friends whom I had actually met.
Actually, now I come to think of it, I did once have tea in the common room of my old college with the wife and daughter of another Singaporean tea-friend, who were passing through on the way to the daughter's nearby university town. We drank lapsang souchong, I recall. A good one.
When the weather outside is simultaneously snowing and raining, and the house is cold, some degree of warmth and comfort is required. At the tea-table, I wrap myself in two heavy blankets, looking rather like an old man. My cold hand extends from the folds of the blankets to manipulate the kettle and teapot.
On such a day, my spirit demands the warmth of hongcha. This cake, pictured above and below, is made of pu'ercha tips, and yet has a character very similar to pu'ercha. Such is the degree of similarity, in flavour, colour, and aroma, that I wonder if some hongcha methods have been used in its production. This is all in its favour, because the result is splendid indeed, and fits perfectly into the chill of the February morning.
This is a tea that demands to be touched. It is flexible, and bends laterally. It becomes apparent that the pu'erdao, pictured below, is entirely unnecessary. Though the leaves have been compressed, there is little that holds them together, and they may be crumbled free of the bing using the fingers.
Perhaps it is obvious to most people, but I have just recently, over the last year or so, come to appreciate the great significance of other people in one's life, and the dramatic effect that their support provides. In many ways, I have come to appreciate how entirely dependent my life is on the goodwill of others. During the on-going tenure process, this has become sharply focussed and completely obvious. It is, really, only by the good graces of others that I can be said to have attained anything of value. When I was a young undergraduate, I thought that it was solely one's own devices that were of importance. How long it takes to unlearn that lesson, and to learn the proper humility.
Maybe this is all an integral part of the process. In life, compassion.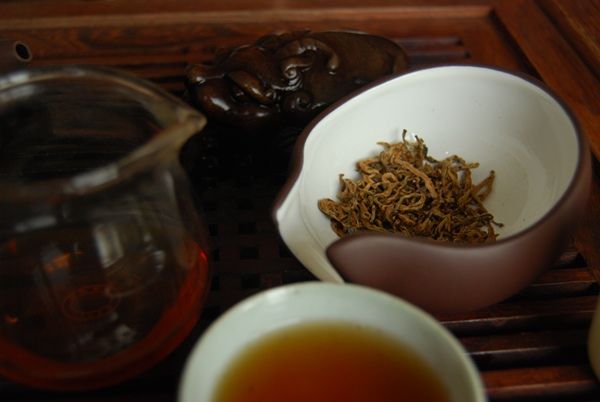 Keng's unusual gift turns out to be Just What the Doctor Ordered. Its smooth, slick texture wins me over, while its tangy, somewhat bitter, finish lends it sufficient challenge to wake me, and retain my interest.
Page after page of my diary becomes filled with my odd little handwriting - odd for an engineer, anyway. A colleague came to me after looking through the piles of "anonymous" assessment reports of the students who have applied to study engineering with us next year. "I could tell your reports from your hand-writing." He looked conspiratorial.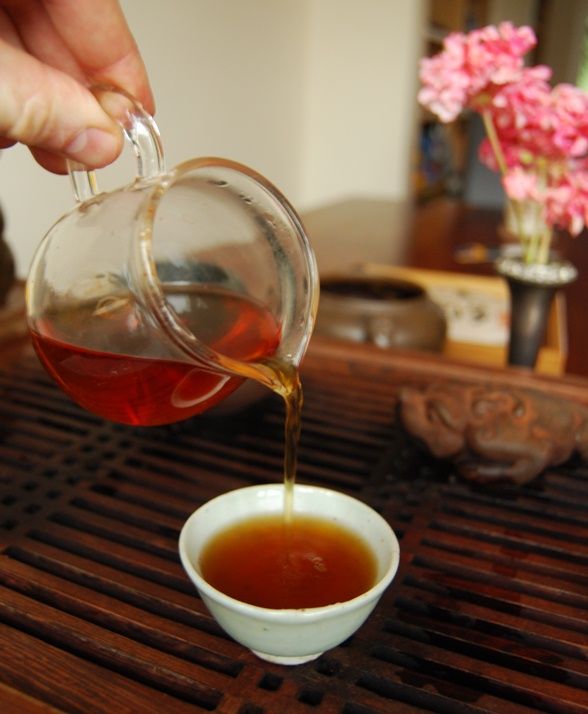 We will see what the eventual outcome of the current period of hard work and travelling comes to be. My journey today, at the tea-table, was a long one. My pen ran out of ink. The water jug ran empty. The tea, however, continued undaunted.
Fittingly, its name is "Jinchan", meaning "Golden-mellow". The "Gongbing" part means "tribute [to the Emperor!] cake", which is a standard phrase, much like "Chawang".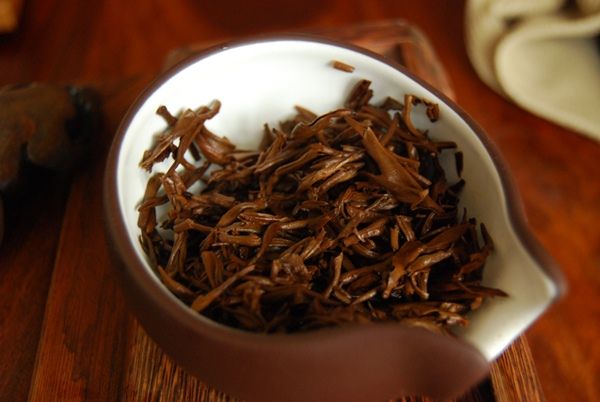 If there is a point to today's article, it might be that we must be mindful of the presence of companions and our implicit dependence upon them. Particularly in the tiny world of tea, as in many other worlds, each personality seems to make a very great difference. A gift of compassionate generosity goes a long way, much further than one might otherwise think, and it is with a gratitude that I drink this wonderfully malty, rugged, yet smooth and tippy pu'ercha.
In travelling, a companion.
In life, compassion.