big fingers
through thin slats reaching -
one last leaf
Sitting with legs crossed at our heavy table, with back straight I pour the tea. The soup touches every part of the filter, making wet that which was dry. Collected in the jug, yellow liquid soon turns dark. My cup, shared with clay frog, makes my breath sweet and cool.
it is enough
just to follow the breathing
and drink your tea
The white butterfly beyond my door knows the sweetness of this tea. He has his lavender and honeysuckle: both mixed, reminding me of home.
bright green grasshopper
once you have finished with it
I'll use my toothbrush
Turning to find the vines that cast shadows on my ceiling, I knock over my jug. Moving quickly, my hands, to catch it before I know it has fallen.
turning, falling
prettier than ever
before it breaks
no matter how hard
I blow I cannot open
the door from here
unfolding my legs
getting ready to move
the door swings open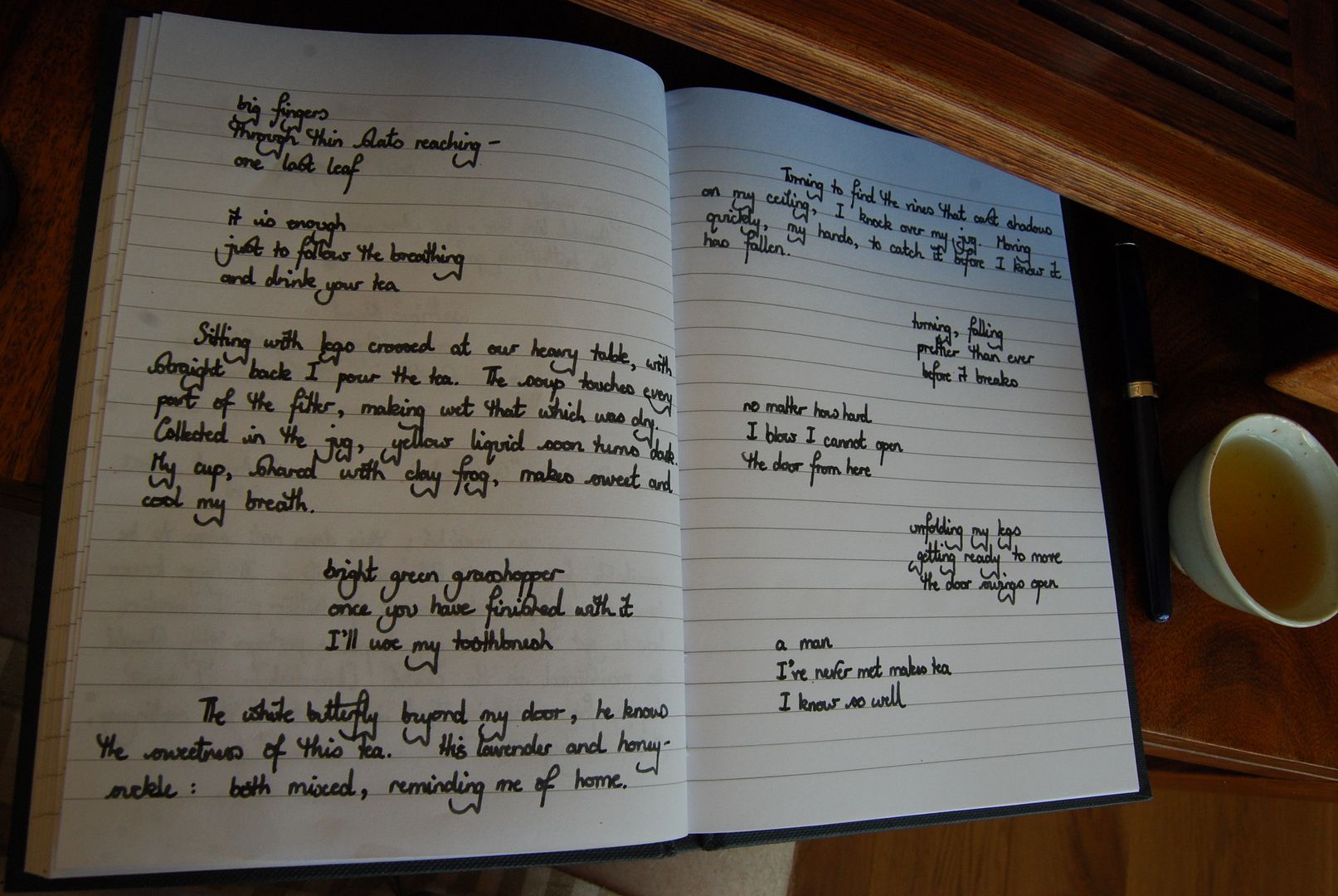 a man
I've nevet met makes tea
I know so well