I am guessing that Mr. and Mrs. Essence have been to Malaysia, because there follows a trio of genuinely delicious teas that all seem to have Malaysia in common. I may be there (sadly, only on academic business) during the winter vac, and would be oh-so-delighted if my trip turned up any of these bad boys.
First out of the Malaysian starting stalls: a "special order" version of the standard 7542 recipe, which was given "humid" (heh) storage in Hong Kong before being wrapped and put out for sale for a year. It was bought in 2003 and stored in Malaysia since then, which has, we are told, seen to dissipate the "dank, rancid skankiness".
(That quote may not quite be verbatim.)
Silly, silly me: I glanced at the price before drinking the tea, which is a capital crime. No tea can live up to four-hundred-and-ninety-five pounds sterling, in my opinion, unless it is tremendous. This is, invariably, a great way for me to feel extremely negative about a tea before the session has started, which is a completely daft thing to do.
I try to rinse out those negative thoughts with some up-beat chiptune/dnb from Sabrepulse. You should try the same, trust me.
Aural cleansing thus performed, I commence the libation.
I use the whole 10g sample, which results in a big, fat scent that is almost "plummy". There is something of red dates about it. "All signs point to yes", as the magic 8-ball might say.

Note to self: purchase magic 8-ball ready to answer student questions when they arise.

Note to reader: if you are from a culture that has no exposure to the magic 8-ball, it would behoove you to get your Google on. You have NO idea what you're missing, in terms of human wisdom.
The mineral shicang [damp storehouse] character is present, but the decade in Malaysia has been beneficial. The result is fresh and crisp. It is, however, too late to buy cakes like this, due to the prices. I need some further Sabrepulse thought-cleansing.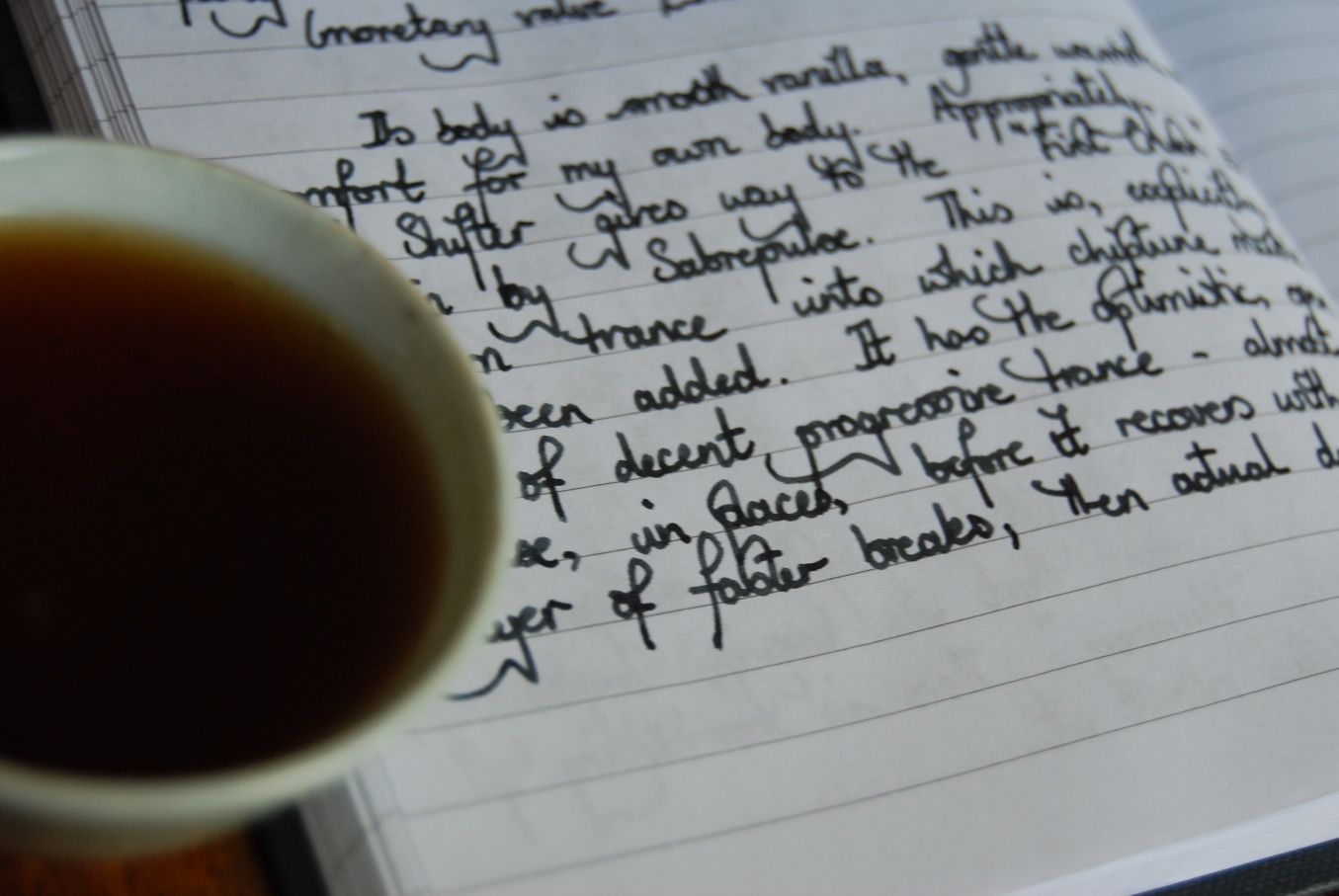 The body of this tea is smooth vanilla, gentle warmth, and comfort for my own body. As you can tell from the photographs in this article, this is a fine, heavy, dark tea that is really very good. The soothing and energising nature that it exhibits are fine indeed. I just wish that I hadn't looked at the price before drinking it.
Silly, silly me.
---
A cake without neifei [inner ticket], wrapper, or known region of origin, this enigmatic tea sells for £76. I really,
really
need to stop looking at the prices before I drink.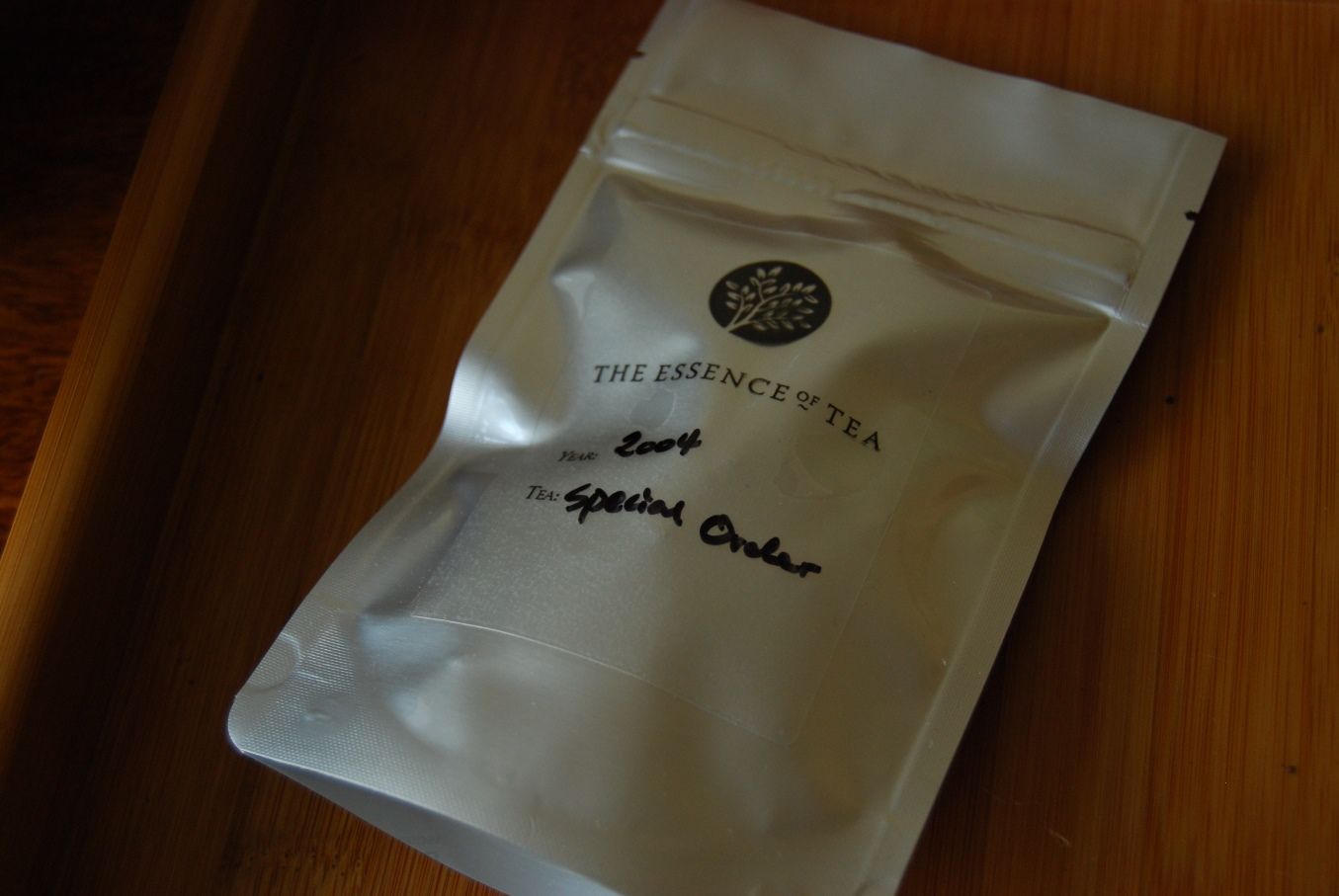 As its name suggests, it was ordered in 2004 by a Malaysian collector. The leaves are dark and dusty, and have a very gentle scent of humid storage.
Likewise, there is little to detect in the wenxiangbei [aroma cup]. Its soup is a very heavy red-orange; the character in the mouth is energetic, but filled with the basic red malt of humid conditions, with little else available. The kuwei [good bitterness] has been sacrificed in the fires of hot Asian storage in humid conditions. It is, at least, thick and smooth, as Nada writes in his description of the product. It is fair to describe this as "basic".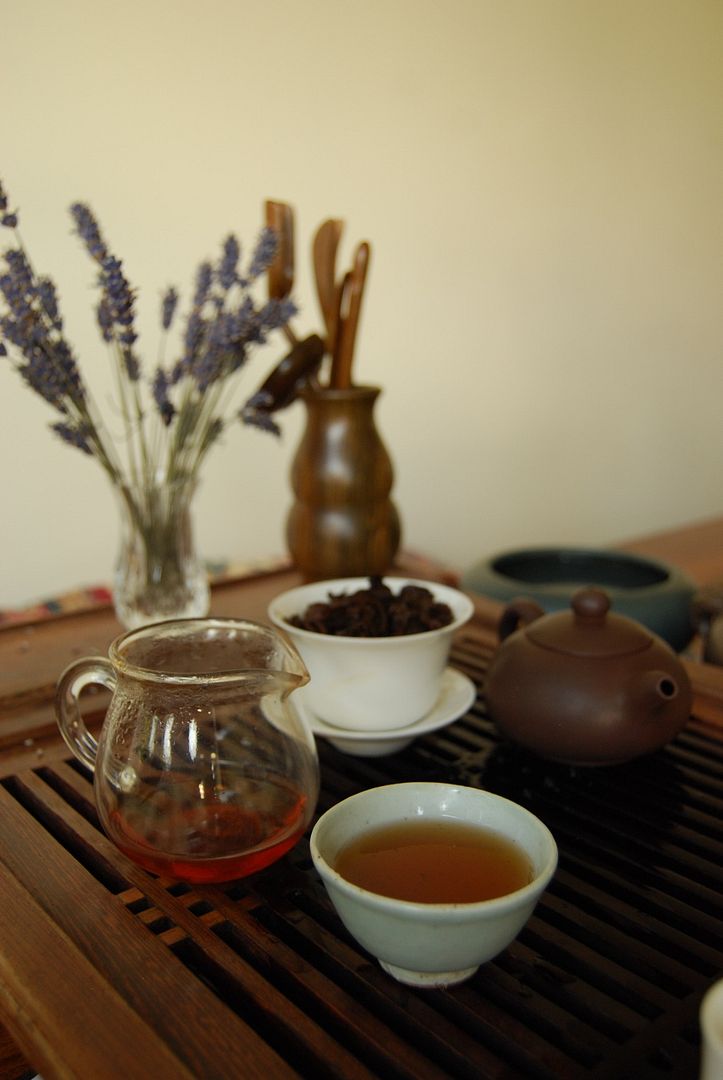 I find it to be heavy and calming on the day I tried it. Looking at the date of its origin, 2004, I am reminded of June in that year, when I went to a machine learning conference just before I started my doctoral degree and met a pretty Chinese girl who was one year into hers. We spent all night out on the beach, trailing wine-glasses and empty bottles as we returned to the conference hotel, which surprised the conference delegates. We were married one year later.
---
Now this could be more like it! A "special order" from Bulangshan, from the year 2008, this was ordered from (and this may not be a surprise) a Malaysian.
The red-orange soup seems comforting at 5.36 a.m. For some reason, I woke early, and decided to squeeze in a session before the morning routine of washing, feeding, playing with, and reading to children begins.
Malaysian storage has been good to this tea: it has a sharp edge of kuwei that has not been trampled into humid redness. There is a strong, beefy body much beloved of Bulangshan, and it draws water into the mouth in "shengjin". There is even some woodiness, something that I enjoy in the less heated storage of Singapore (and even here in England). Its solid, thick texture immediately commends itself.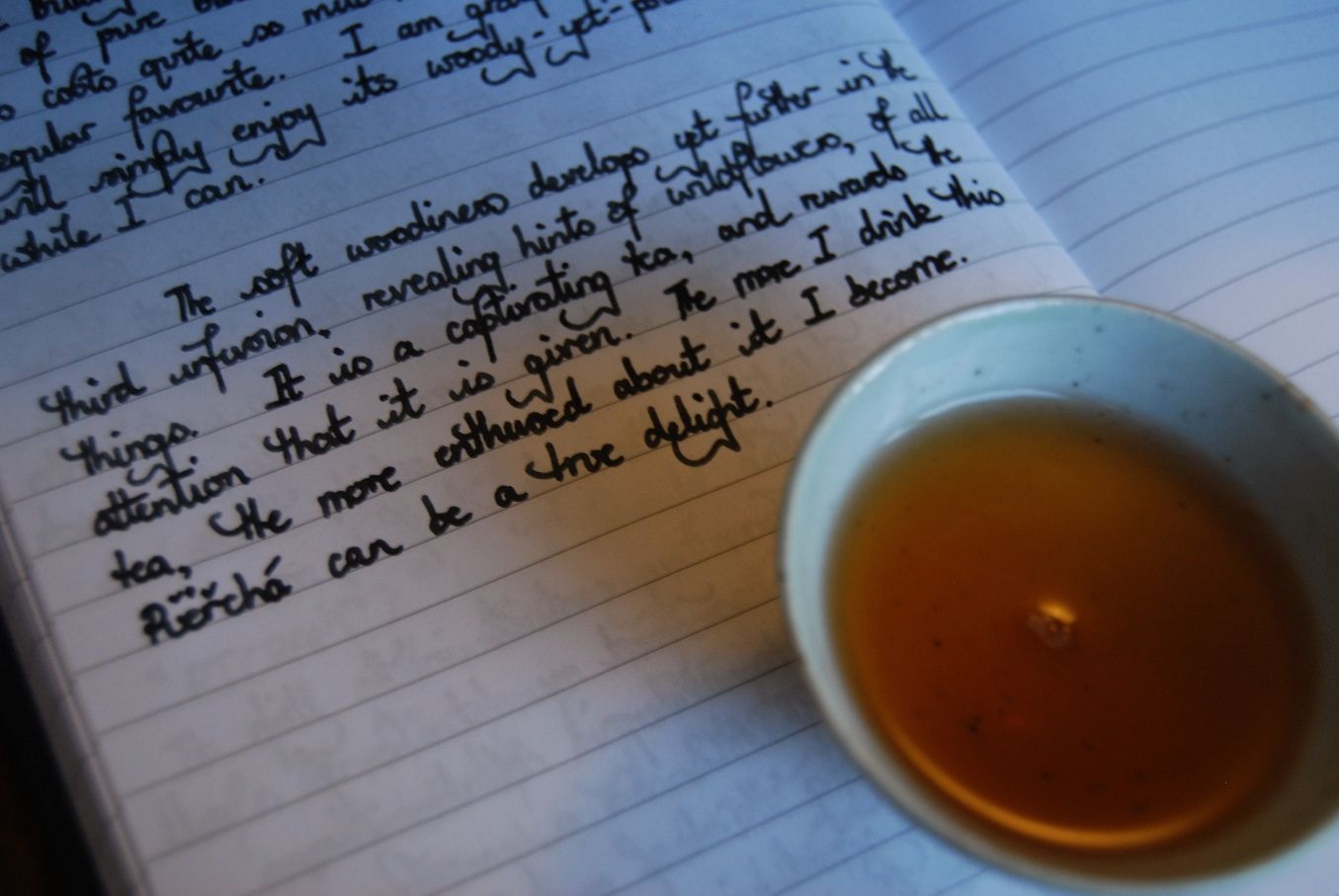 The soft woodiness develops yet further in the third infusion, revealing hints of wildflowers, of all things. It is a captivating tea, and rewards attention. The more I drink this tea, the more enthused about it I become. Pu'ercha can be a true delight. I won't spoil this tea with talk of prices. It's a nice one.

- with thanks to Mr. Essence for the introduction to three Malaysia delights.