An organic cake from
Pure Puer
, distributors of the Wenlong brand in the USA, this is priced at $36 making it fairly inexpensive (compared to the 2006 "1000 Year" cake at $120). Organic rugged goodness is promised.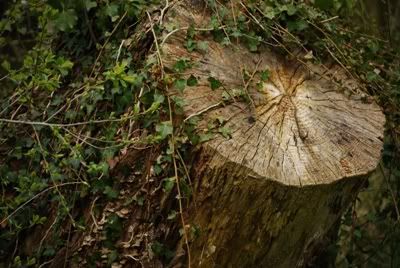 The leaves (pictured beneath) are very small - this looks like tiny spring growth - and they have a very green aroma. I often don't get on all too well with such teas, as they can lack the potency and depth-of-character afforded by the presence of chunkier leaves.
A wenxiangbei [aroma cup] filled with candy-sweet scents presents itself, which have a very decent duration. In the soup, which has a green tinge, a very green flavour, with some of that candy on top.

As befits a good spring tea, the chaqi is strong, strong, strong - Wenlong teas are really working my chaqi-sense(tm).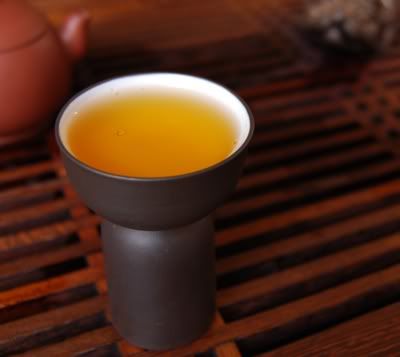 I found that the potency of this tea required that I remove leaves from the pot; the result was a gentle honey-like sweetness. It's clean and fresh - but maybe not much more.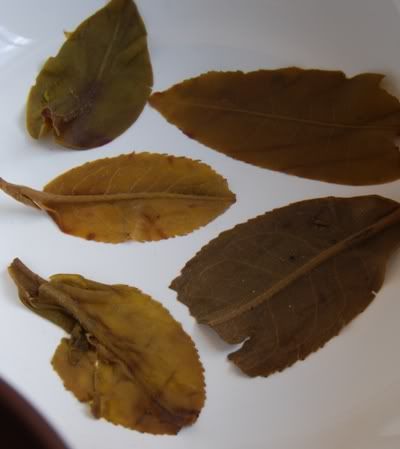 Turning the leaves out, we can see that they are all, without exclusion, tiny. This reaffirms the cause of the lack of complexity, and may go some way to explaining the rushing chaqi. The tea lasts many infusions, but doesn't excite, plodding on its merry way.

The concept of "high grade" (small) leaves works for most genre of tea, but not so much in pu'er, where at least some larger leaves are required for complexity and depth.

My dear wife passes through and takes a cup: "Quite average - I don't think we should own this." I can't disagree.