Changing gear on the Menghai front, this 1996 example produced for their Dayi brand comes from Skip4Tea.


This is a mid-to-late 90s cake, and so 1996 is believable. The silver tips (shown above and below) have turned a bright copper, while the basis leaves have become rusty. The compression is relaxing a little, especially around the edges, in line with its supposed age.
The aroma of the dry leaves is noticeable shicang [wet store-house], but in the distant manner that suggests it has been stored in drier conditions in more recent years. I love a bit of shicang, it has to be said, and I don't have very much of it to choose from on my shelves.


The soup moves from deep orange to rich red as the leaves open, with that welcoming aroma of almonds and shicang. It's quite a tea to behold.

Surprisingly energetic in the mouth, it causes instant effervescence on the lips and tongue, followed by a strong cooling sensation. These are striking - by comparison, the flavour takes a back seat. However, the flavour is pleasant: good, old honey.

From two small cups, I have flushed skin and bright eyes. Just recently, I read that historical health claims for pu'er included "improved eyesight", and it is interesting (though perhaps coincidental) that I observed a tangible, sharpening effect when drinking this.
Even from the first infusion, it is thick, and adheres to the roof of the mouth. "The coolness is obvious on my tongue, even if I do not draw air into my mouth!" notes Lei. The whole gamut of sensations ends up nicely in the throat, and dwells there for some time.

Menghai made good tea in 1996.

Is it worth over £200? You decide...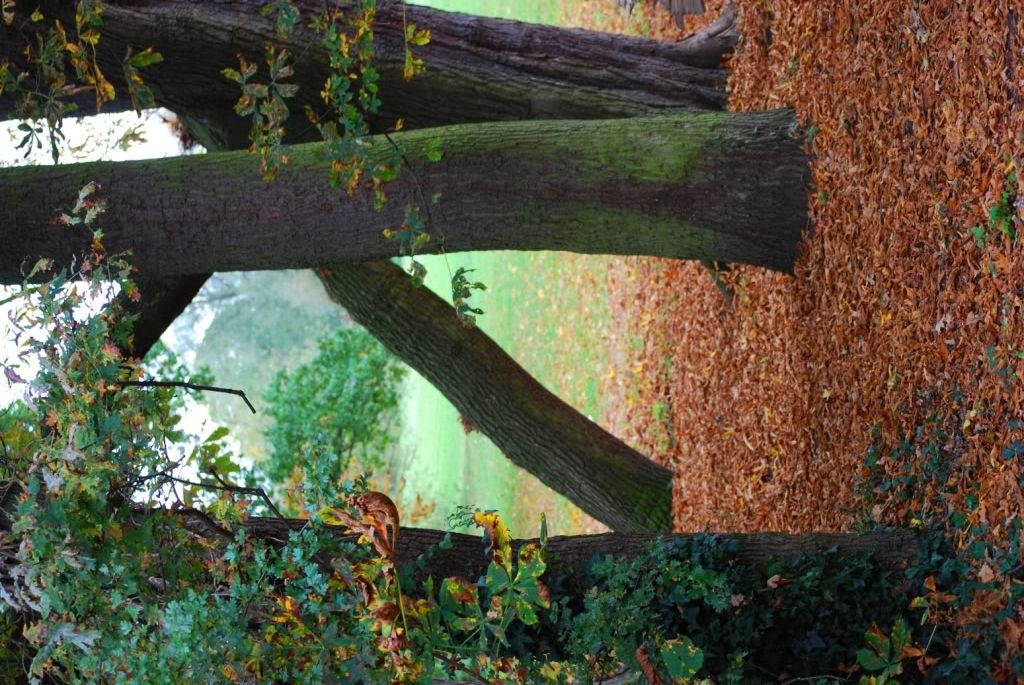 Say goodbye to autumn...