It seems that I drink quite a lot of tea from Scott, but this primarily because he has so little competition in the "hand-selected, nicely priced" field of pu'er bingcha. Perhaps I actually buy a little more from
Essence of Tea
, but I certainly have both producers well-represented on my shelves. There is certainly scope for competition...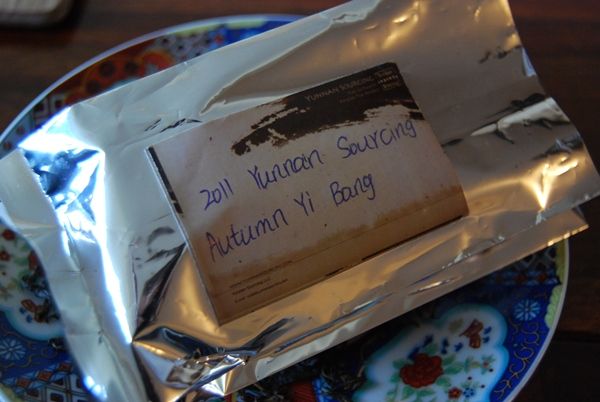 Opening the sample bag (pictured above) delivers an aggressive, fruity aroma. In last year's cake, I found activity - moreso than in the Xikong from the same year. From the aroma, I wonder if the same relationship will exist between the two in 2011 - they are from neighbouring areas, of course.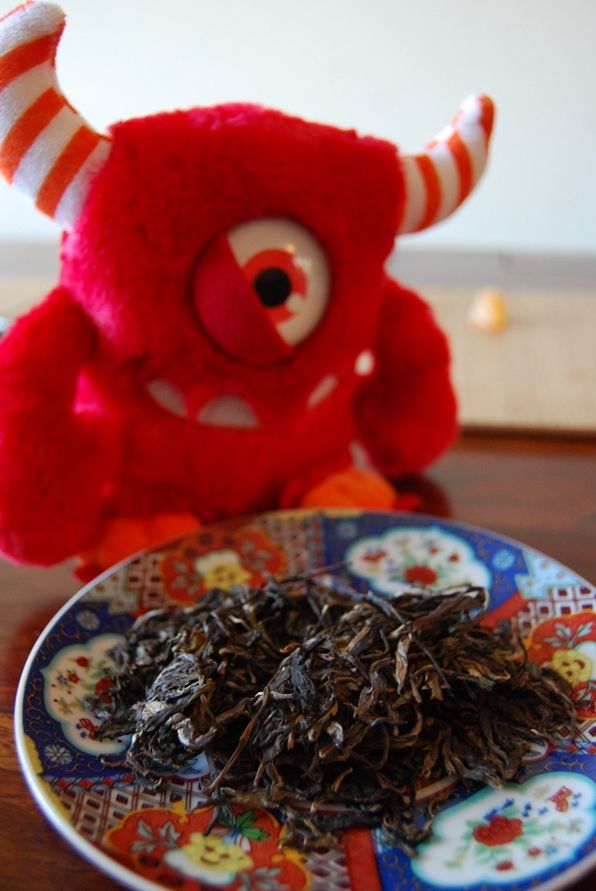 Their close origins mean that they share the same "xiaoye" [little-leaf] type of maocha; as with the Xikong, Scott has selected a robust blend of all types of leaf, shown below.
The yellow-green soup is reassuringly pure, an unadulterated; it turns deep orange only after the slow action of the air. As it is with many hand-made cakes from YS and EoT, there is an obvious buttery character which, I assume, comes from the wok in which the leaves are heated. If left in there too long, that characteristic can become almost roasted; kept at the right level, as it is with this Yibang cake, it is a welcome addition to the finish in the throat.
It progresses slowly towards the back of the mouth, in no apparent hurry, and delivers a good fruit-like sweetness near the end.
The sun comes out, for the first time in ages, turning the grey English winter into a welcome orange. When you live this far north, as do we Anglo-Saxons, the appearance of the sun is something to treasure.
One must be careful with new pu'ercha; the opening infusions can be all complexity and finery, influenced as they are the by the "high notes" that have not yet darkened and deepened through age. The real test of a leaf comes from its later infusions, perhaps after the first three or four have passed. By this time, the lightness of the transient characteristics has worn away, and the raw material of the actual leaf is revealed - and it is this that, in my experience, most effectively indicates how it will be after ten or so years, once the wildflowers and honey have gone.
So, I am a little disappointed to find that the third infusion, and all subsequent, take a noticeable nose-dive, as the fruity sweetness recedes. We are left with a basic sourness, which is leafy and "brown".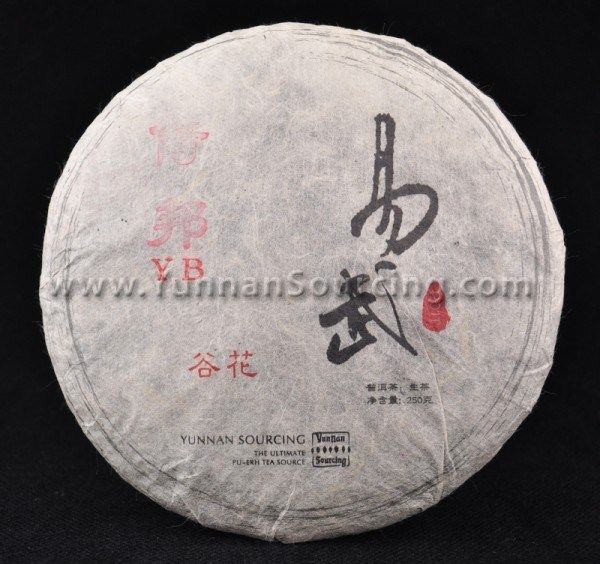 I did not observe such a degradation in the 2010 cake; certainly, it is enough to dissuade me from buying any from this year. In my diary, I wrote, "After ten infusions, the Yibang seems less than special. I will stay with buying only Xikong cakes so far."