Let's make hay while the sun shines.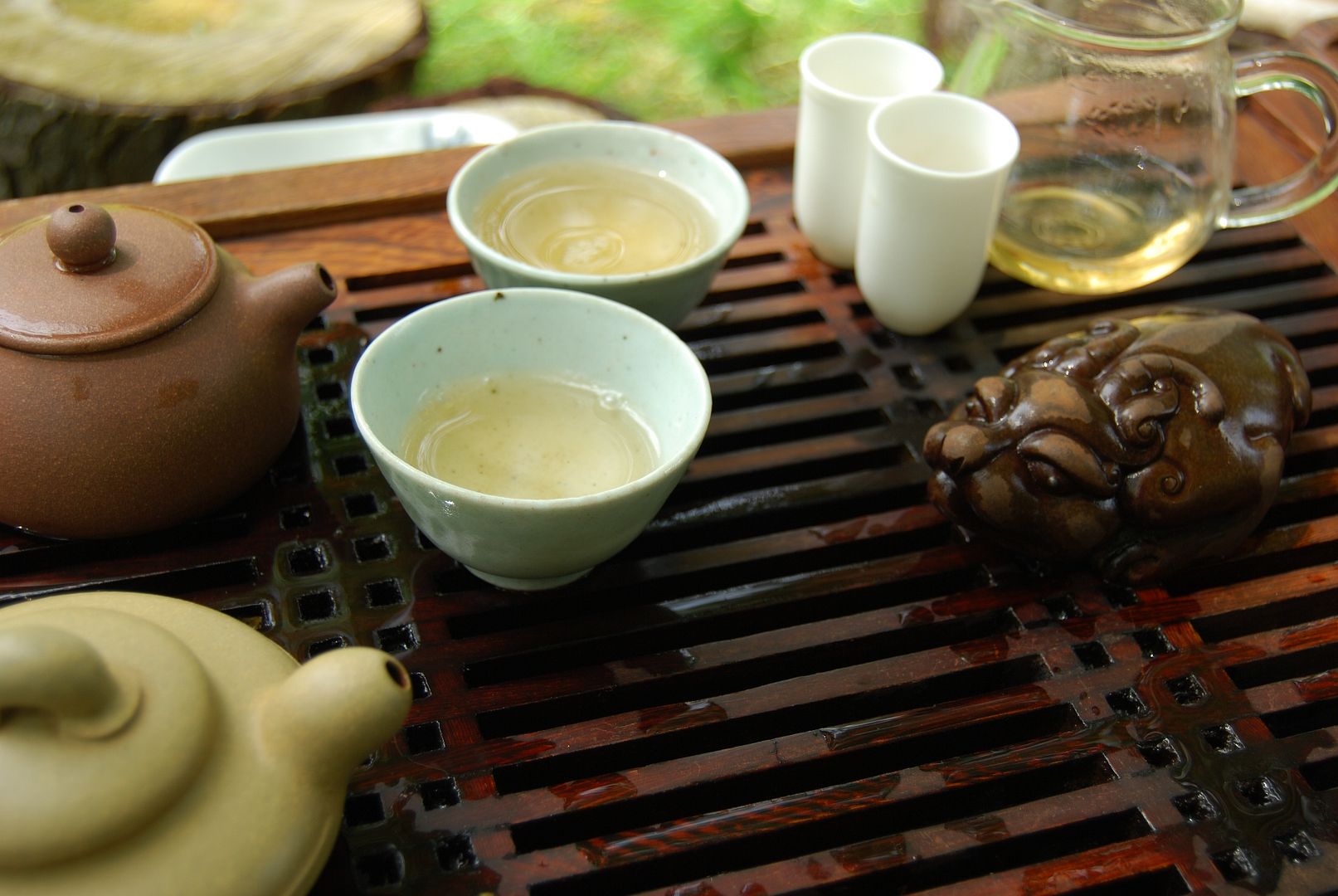 First on the menu: a 1997 Xianfeng "Jipin Anxi", pictured above and below.
This sample was kindly provided by HC, and is wulong supreme.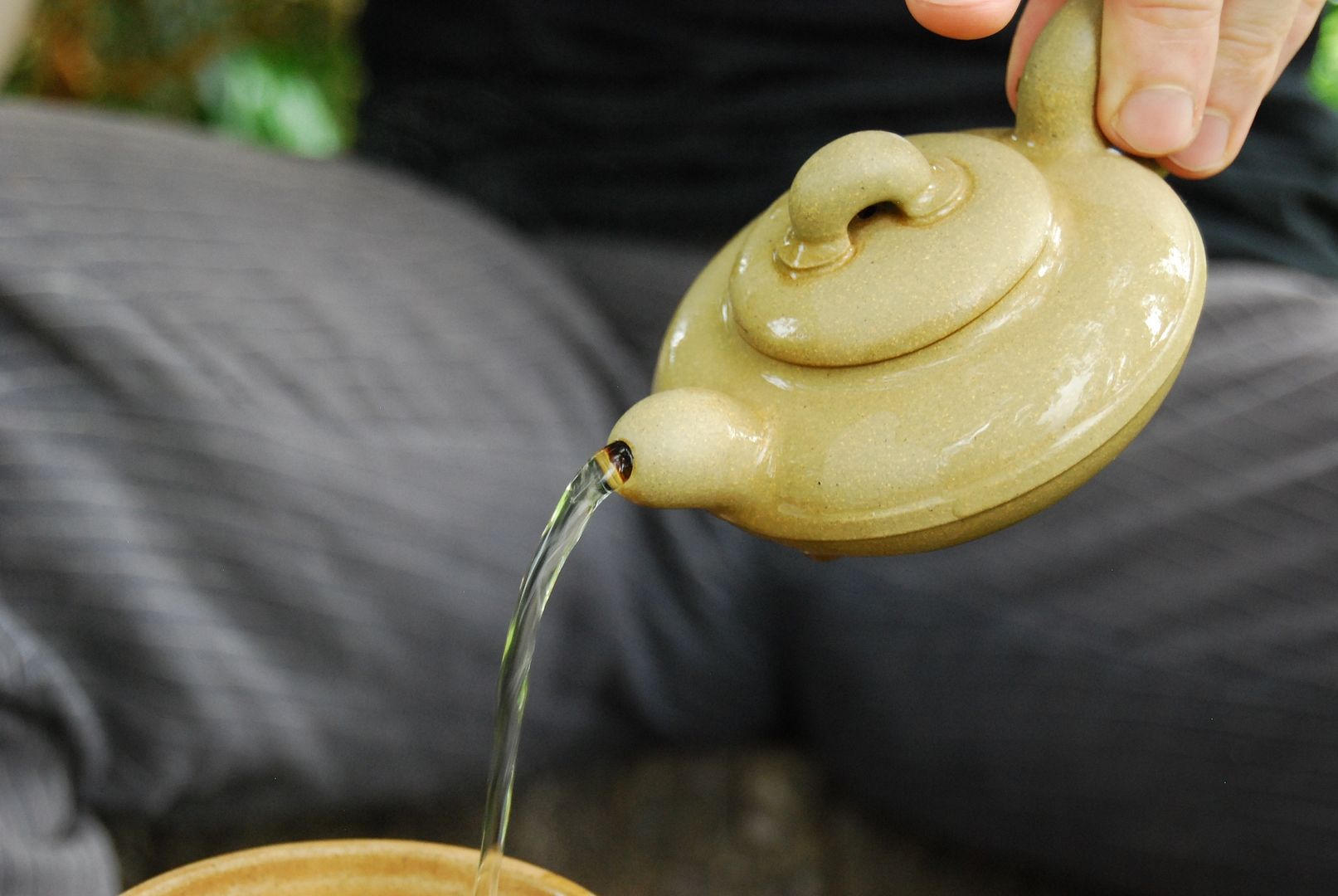 Buttery, sweet, and smooth; charming, like old honey, long-lived in the throat. I know next to nothing about wulong, but found this to be exceptional.
I wonder where it comes from. I can see this going down very well throughout the remainder of the summer...
---
Just one year younger, the 1998 Fenghuangshan ["Phoenix" mountain] dancong was also provided by HC.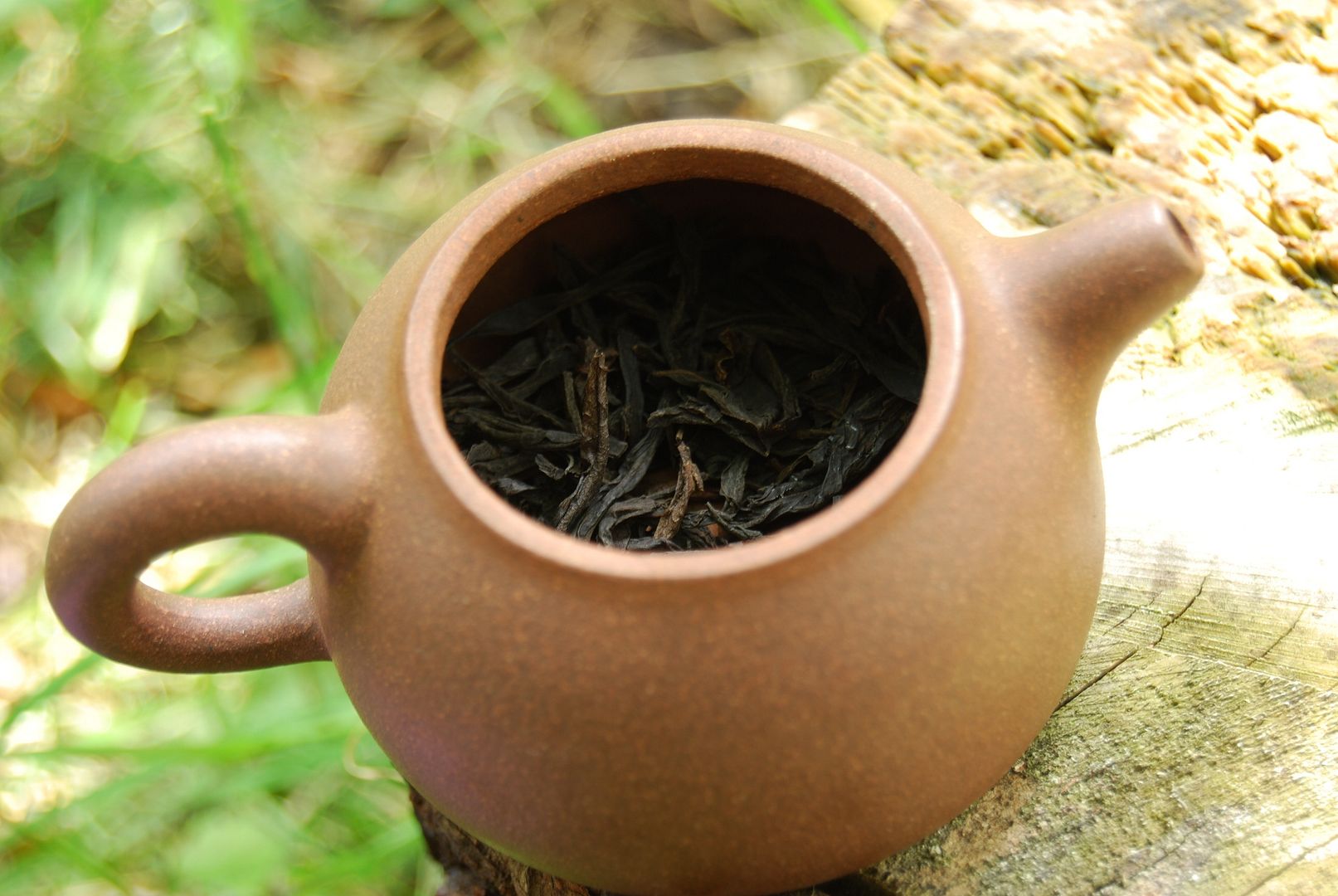 I drink dancong about once every three years, and yet seem to have a pot dedicated to it. I find this strange, and should consider repurposing the above for other uses.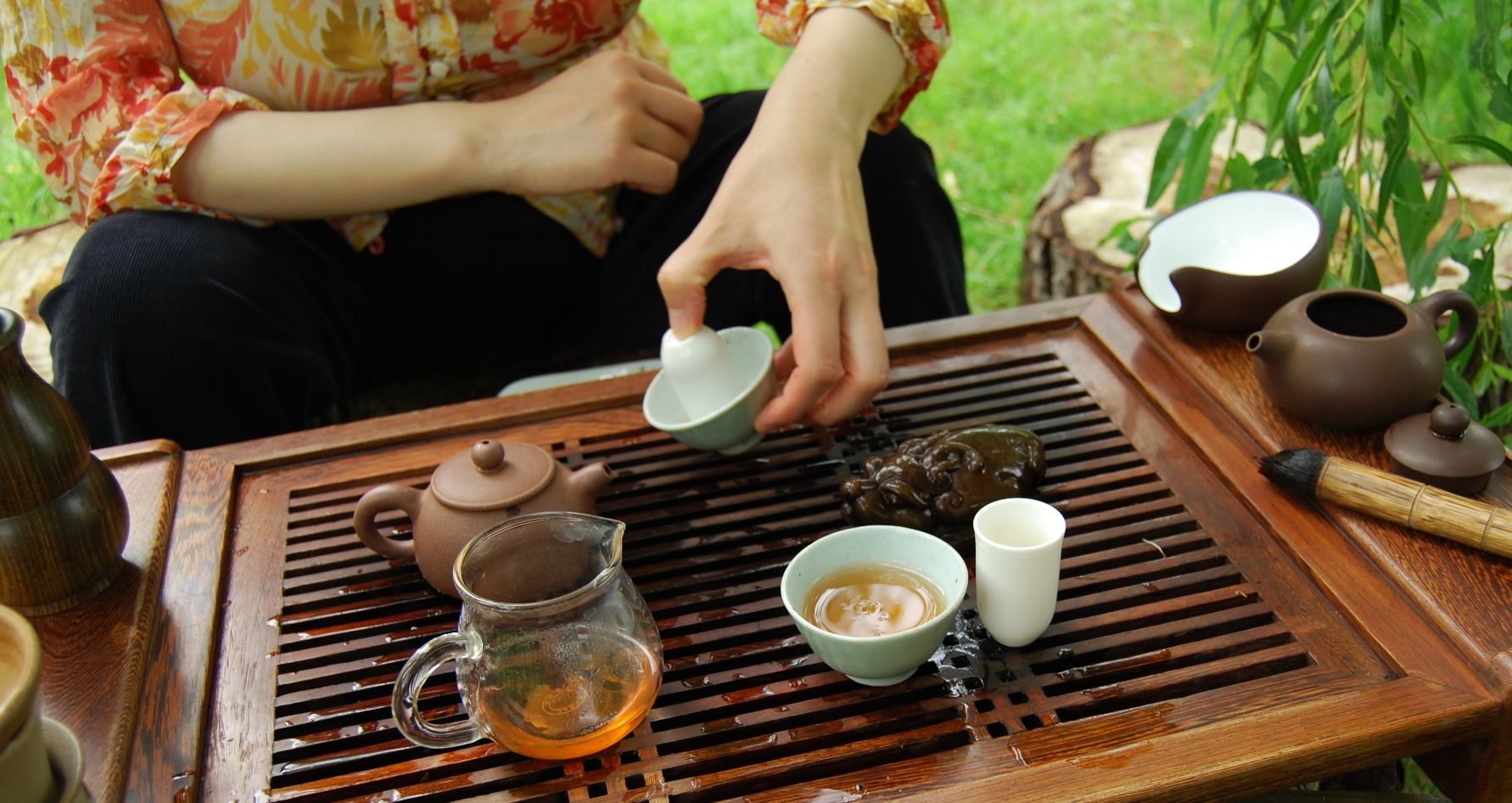 "Not much here", notes my dear wife. The soup is quite flat, while lightly roasted, and I suspect that it has tired throughout the years. Certainly, it lacks the charm and zeal of the Xianfeng.
That said, everything tastes fine when one is out in the garden, hiding from the sun, under a willow tree.
---
With thanks to GV, we change gear and head into qingxiang [green scent] wulong territory, with a 2010 Alishan.
This Taiwanese tea is rolled, as shown above, in the usual manner and is a "self import", as GV notes on the label. I've noticed that professors of finance do tend to travel quite a bit.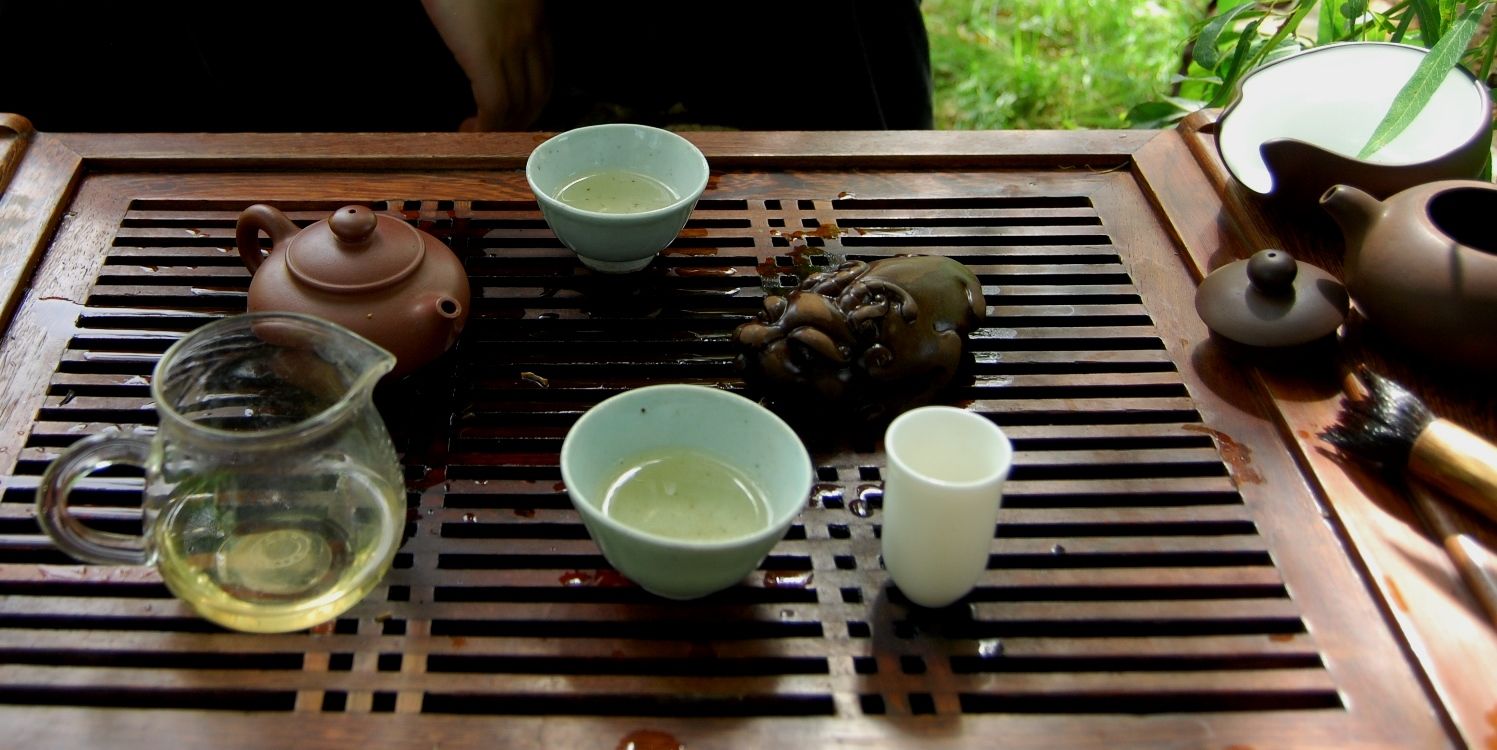 We last met when he came to visit me at my old college. Being the totally hardcore teamaestro that he is, he even brought his own pyramid bag, filled with roasted wulong. You have to admire that.

This is the last, and best, tea of the day. Honeysuckle in aroma, sweet gingerbread in flavour, long-lasting in the throat, and with the longevity to taste excellent even after a dozen infusions, both my wife and I love it. The day draws to a close as the water begins to cool.
Fantastic wulong.