How much more Chinese can you get?
Reading
Hong Lou Meng
, listening to
guzheng
music (from SE, many thanks), sitting at the gongfucha table, while your laowai [foreigner] husband brews you pu'er...
It's great to be back.
I wrote recently about the wastage that I noticed in a trip to the USA, and was reminded of it when receiving a parcel from a London shop. Just to show that England has more than its fair share of waste, allow me to illustrate...

(It's from Penhaligon's, for those so inclined.)
Step 0: Payment


This shop offers one delivery option, which is for a courier to be instantly dispatched with your order. No postage, no alternative: a man will turn up with your order within an afternoon. This is
absurd
.
Step 1: Courier Bag
Step 2: Cardboard Box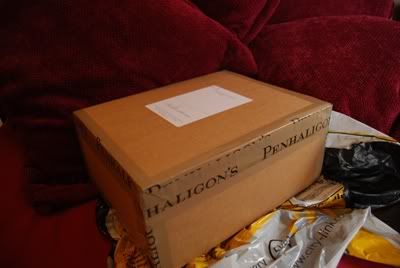 Steps 3 and 4: Eggshell Padding and Tissue Wrapping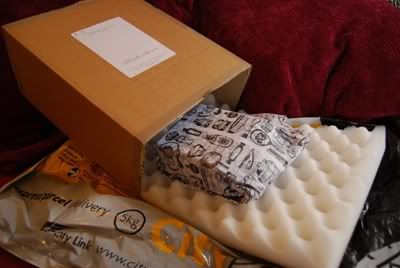 Step 5: Fancy Blue Box

MarshalN: seen that before anywhere?
Step 6: Wooden Bowl
Getting close...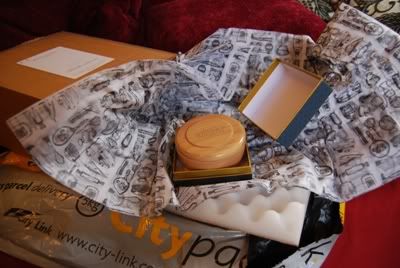 Step 7: And Finally...
All that for a
soap
...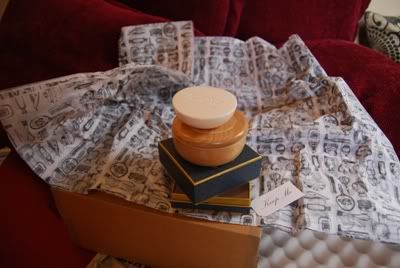 The soap with the original container, for scale...
That's baffling. At least it wasn't wrapped in baby seal.
(In Penhaligon's defence, both product and delivery were entirely at their expense. After an original bowl had a slight scratch in its tiny lid, which I mentioned to them hoping for a replacement lid, they immediately couriered out an entirely new product. Good customer service... but immense profligacy.*)
*I really should use that word more often.