Gentle Reader, I invite you to reconsider some cakes from a previous generation. In each case, should you wish to read the updated notes, please follow the link to the original article...
First...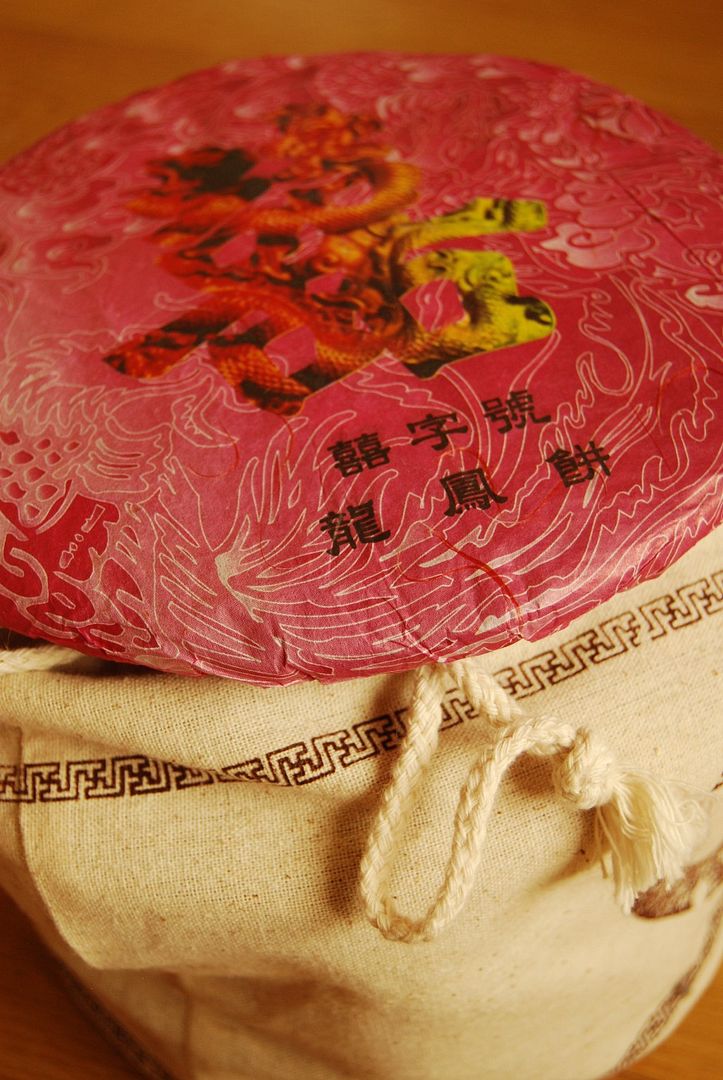 The
2007 Xizihao "Longfeng"
[dragon and phoenix] was inexpensive and is coming on very well.
---
Second...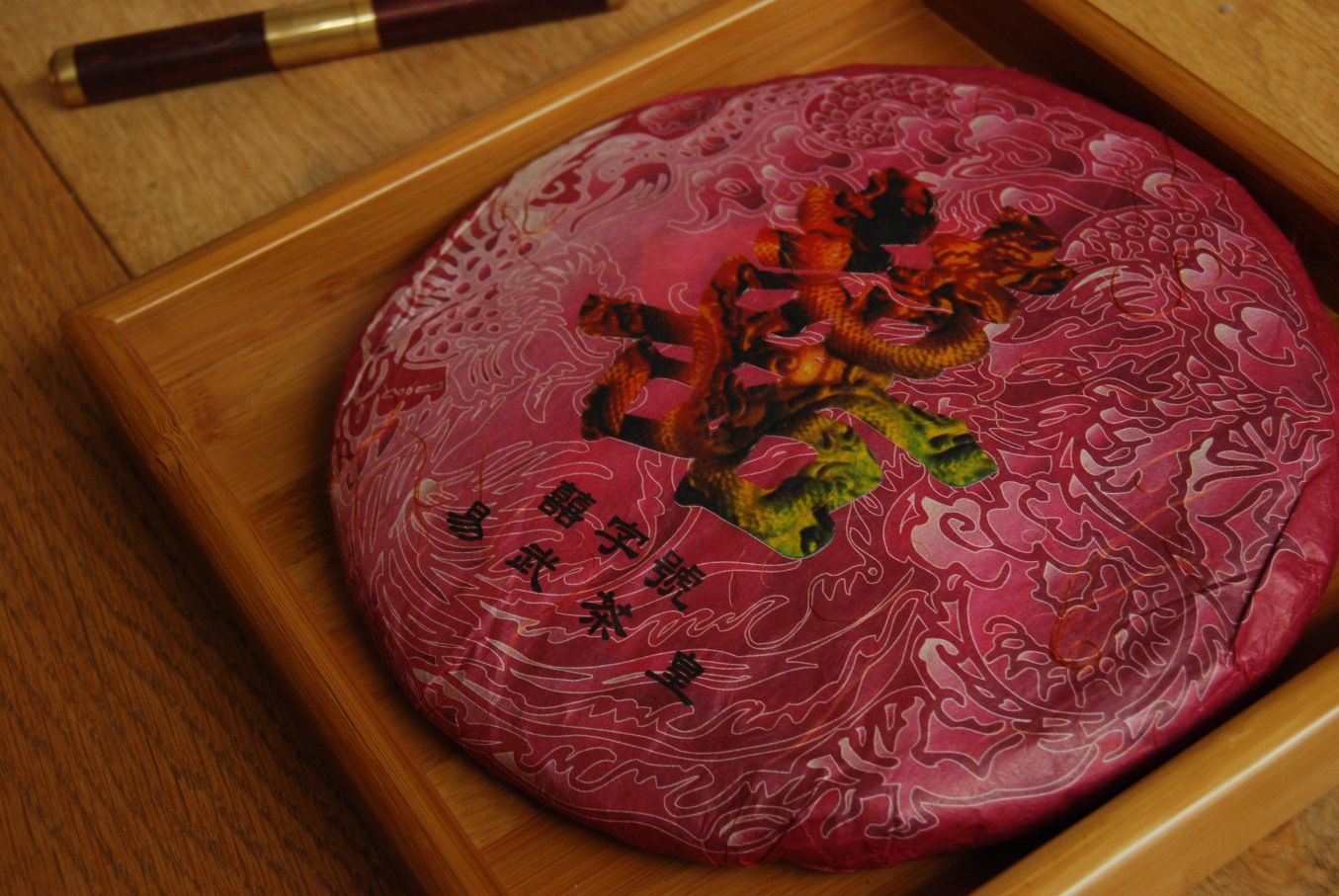 The
2007 Xizihao "Chahuang"
is doing nicely. Happily, the
Duke of N
has also tried a Hong Kong-stored version of this cake lately and arrived at a similar conclusion.