I have had a torrid time when it comes to 8582, the classical recipe from the Mighty Menghai. My recent cakes, admittedly, are great. The aged samples of 8582 that I have encountered,
are not
. Or, rather, to commit the cardinal sin of quoting myself, from a
1998 version
, "This is a very pleasant tea. It is crisp, smooth, and sweet. However, it is distinctly impotent."
Maximum overkudos, then, to the generosity of BH, who sent me the package above to put me out of my misery.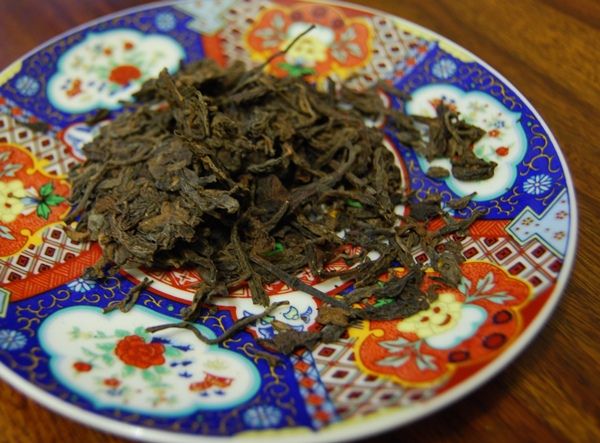 Learning from past tea sessions, I set this tea aside until I could give it the proper amount of time and concentration. In this instance, it was a Saturday morning when the Zhonglish ladies (Lei & Chinese Mama) took Xiaohu out to the shops for a few hours. You know you're getting old when you get the house to yourself and you drink tea.
Unlike the disconcertingly green 8582 "aged" recipes from
Tearoma
, these leaves show us how it should be done: they are heavy, rusty orange.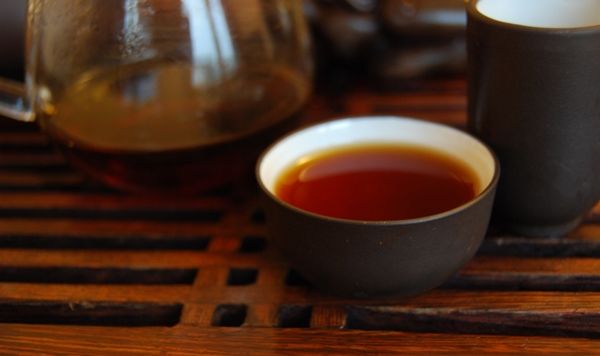 Hallowed be thy soup: this is thick, red, and has the reassuring aroma of heavy, oaken scents. It is impossible not to fall in love with this tea: the body is lightly vibrant, heavily viscous, and yet it still retains the tangy edge of its youth. The storage has been first class.
Wisps of vanilla remain in the nose, alongside a decent huigan and a solid cooling sensation on the roof of the mouth. This tea is very much alive, and its years have been kind to it. Remarkably, there is all manner of nuance and subtlety in its character, which are present alongside its heavy burden of leaf content.
It brews many brews without loss of complexity, and gives me amply counterevidence in favour of this old recipe. Thanks to BH for the most triumphant tea session.
See also:
a retaste here
.