Guyi strike a good line between lowish prices and decent quality, I've come to appreciate (with thanks to Keng for the generous introductions). The
2004 "Gushu"
was a brutal exercise into drinking powerful, sharp, woody tea. The
2008 Yiwu Zhengshan
was raw, fresh, and solid - and available for a mere $28 at
Tuochatea
. The
2009 "Mushu Chawang"
was not daye pu'ercha, but a massively fruity novelty.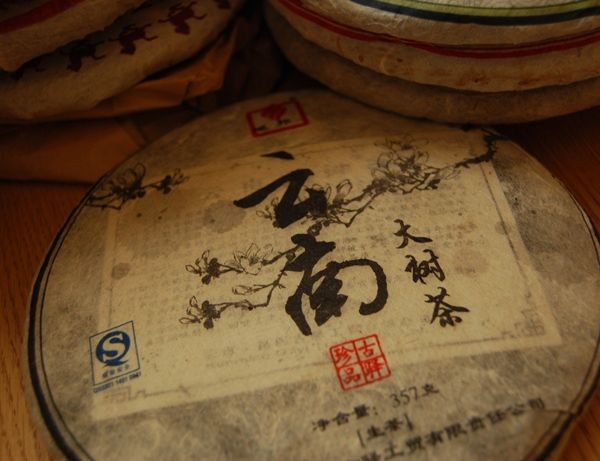 Guyi is based far away from the action, in the capital of Yunnan, Kunming, along with a zillion other pu'ercha companies and single-family teashops.
With a name like "Yunnan Dashu" [big tree], we can expect a blend. I rather appreciate blends, as I have mentioned before, because they can be stable, complex mixtures. Mongrels can often be stronger than thoroughbreds (and lack their genetic disadvantages).
This Guyi cake has big leaves, and its loose compression reminds me of hand-made cakes, and gives it a pleasantly messy appearance, which reminds me of my cute little son with ruffled hair after getting out of bed.
There is a good sweetness about the dry leaves, and all seems happily unprocessed.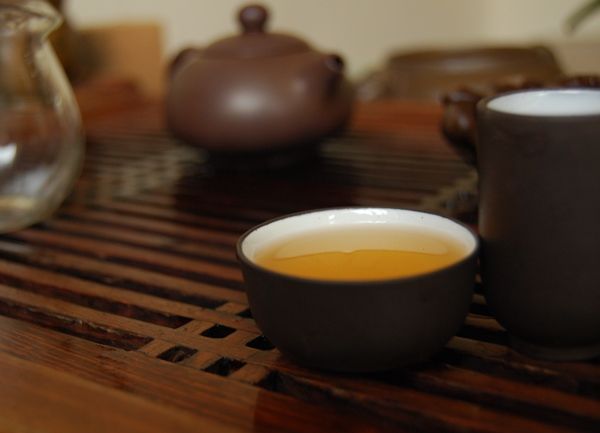 The sweet, buttery scent in the aroma cup takes me by surprise, and again reminds me of a hand-made cake (such as those produced by
Yunnan Sourcing
and
Essence of Tea
in latter years).
This has some of the fruits of the bizarre
2009 Mushu Chawang
, and yet backs it up with a big, sweet body, a solid kuwei, and a certain granary charm. There is quite a lot in the soup, which encourages me.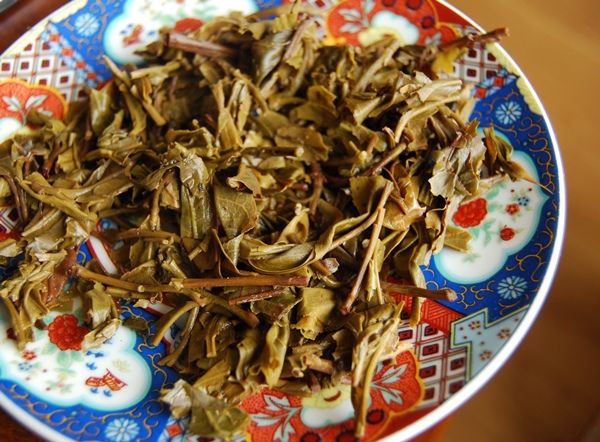 The used leaves are correspondingly green, without hint of redness As the infusions come and go, mainstream cakes would crack into pieces and become rougher in some fashion. This stays stable and delivers tons of contents from beginning to end, as if the leaves have a great deal of life in them, and are not easily exhausted.
While it is not apparently available on Taobao, I determine to keep my eyes peeled for more. Thanks to Keng for a very solid bing, which gives me a bit more confidence in my positive outlook of Guyi's cakes.