I am packing for Beijing, and it is strange: England is current 9 degrees Celsius. I am wearing thick trousers, a waistcoat, and a jacket. I almost wore gloves yesterday.
Snow is forecast for next week.
Meanwhile, Beijing is 32 degrees. Crazy.
---
A cake provided generously by Keng, this is a Yangpinhao "Laobanzhang".
Needless to write, one has to be careful with "Laobanzhang". Leaves from the village, by 2009, were (and remain) very expensive, and it is highly unlikely that a down-to-earth cake from Yangpinhao has much, if any, actual content deriving from the area that gives it its name. Maybe the leaves came from Xinbanzhang, the neighbouring village, at best; maybe they came from the wider region surrounding the Banzhang area, perhaps more likely.
The large leaves of the cake, shown below, look very appealing to me, even as I sit at my desk and write about it in retrospect. Some cakes demand to be picked up and brewed, and the images in this article give me such an impression.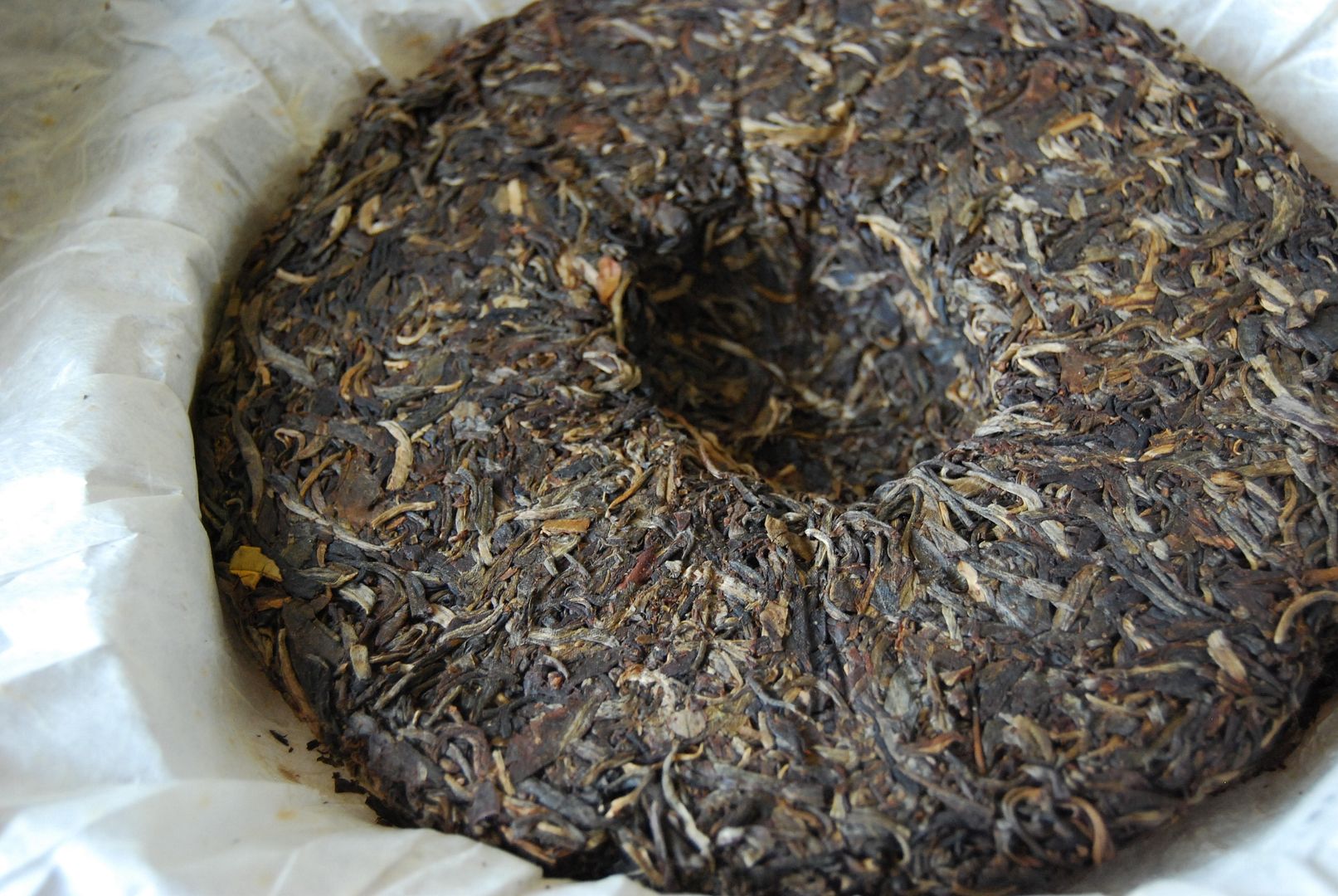 Yangpinhao must be rather proud of this cake, because it contains something in the way of paraphernalia, as pictured below. A certificate of tea inspection! I hope that it passed the inspection...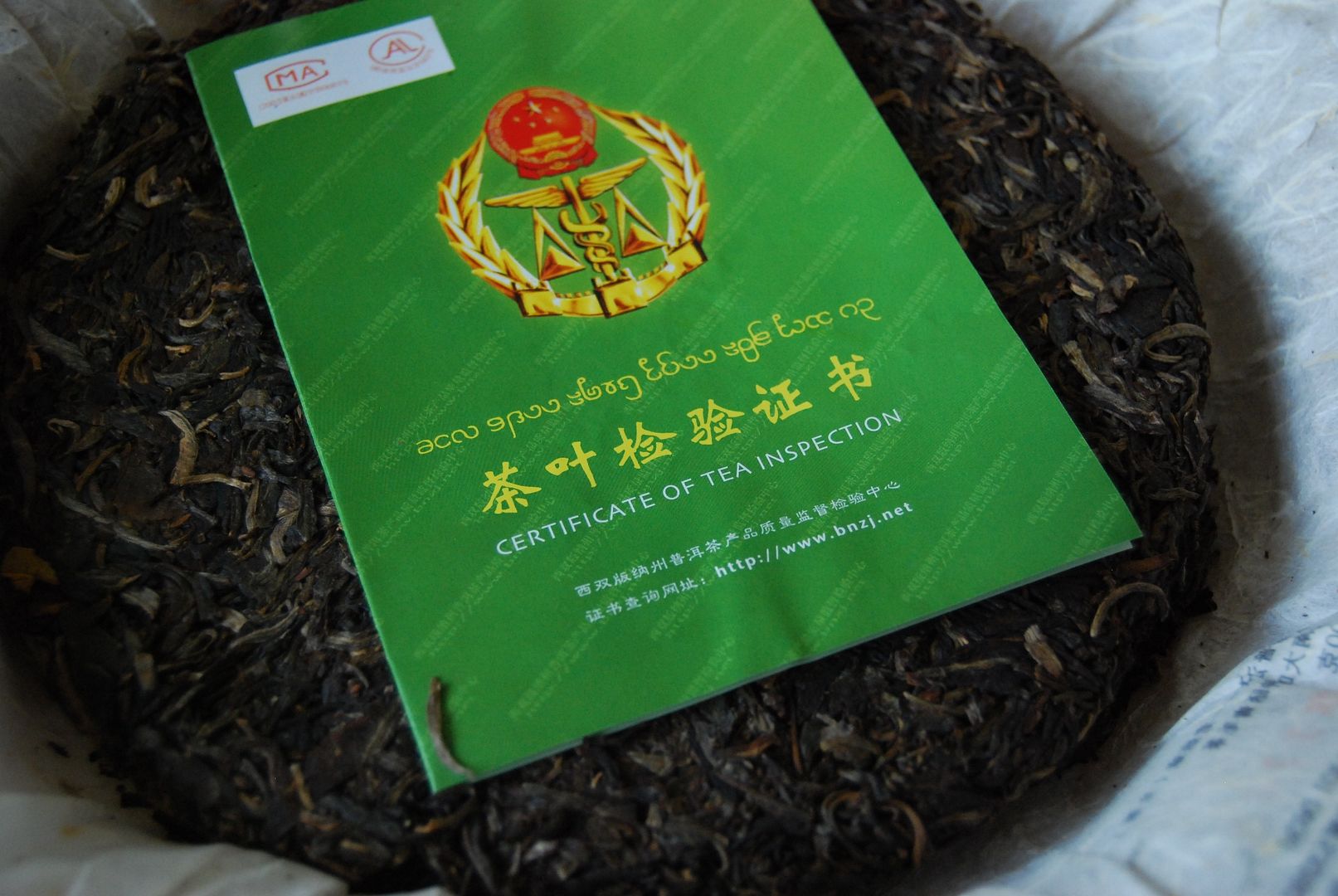 We can rest easy; there is below recommended levels of all of your favourite toxins, according to this card. Thank heavens for stamped certificates...
Rhubarb aside, the cake looks very pleasant indeed.
The compression is not-too-tight, not-too-loose, but
just right
. I liberate leaves without damage.
The tea opens with a decent sweetness not entirely dissimilar to, would you believe it?, Laobanzhang. Have the cheeky monkeys at Yangpinhao somehow pulled off the unlikely? The familiar sweetness rapidly inflates into a large, stubborn (but enjoyable) kuwei [good bitterness], and it is here that we find the body of the tea, and the presumed majority of its leaves.
We must reel in the rhetoric, for this is, as we should expect from the brand, solid but not likely to change the world. Yangpinhao makes no claim to such grandeur, however, and they seem to cut a good line between price and quality. Trade-offs have been made, inevitably, but the result is quite respectable.
This tea is at the better end of "mainstream", and is commended by its solid huigan [returning sweetness], and the comforting sensations afforded by its caffeine / chaqi. I can feel myself thawing.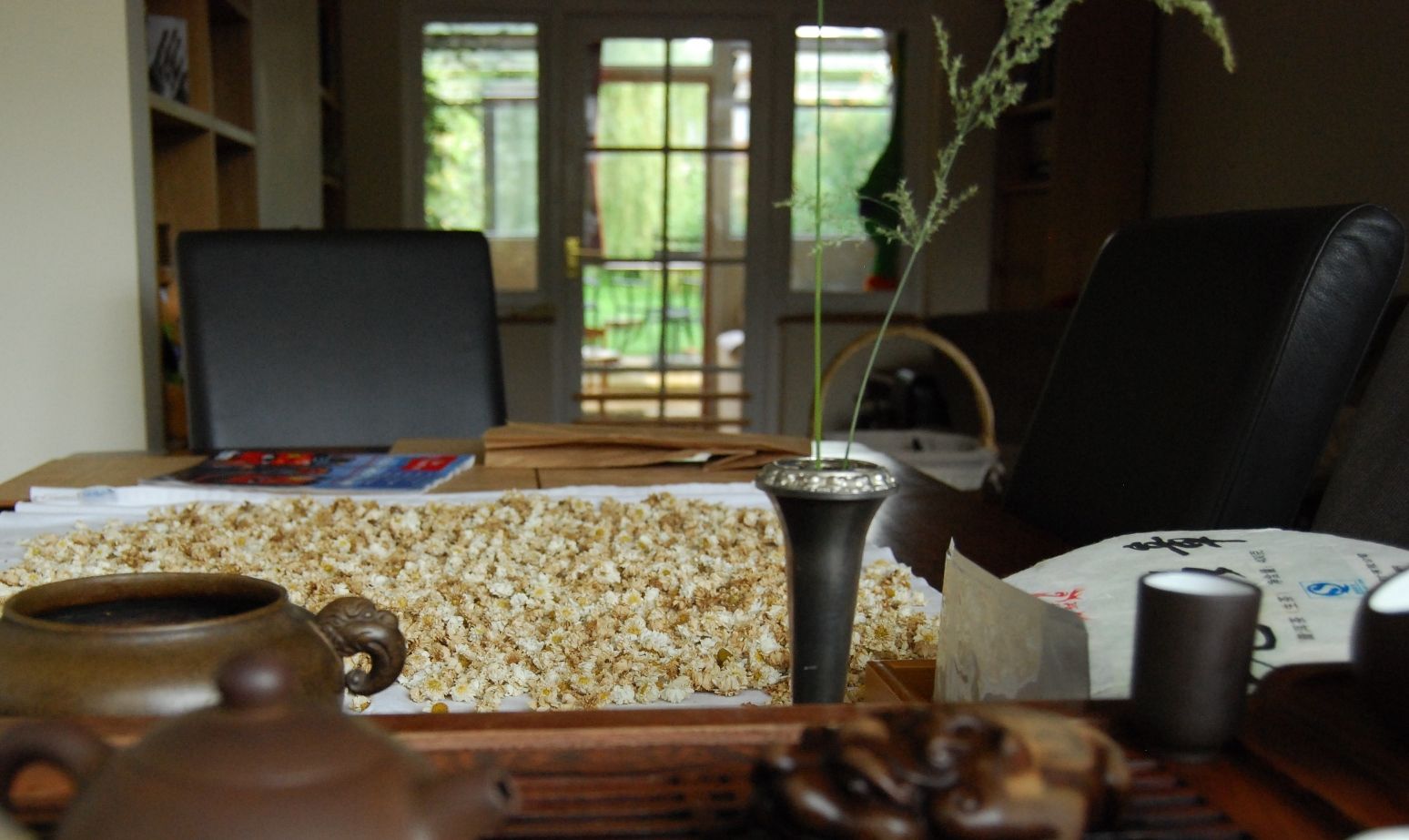 Next time you're browsing Taobaowang, keep an eye open for Yangpinhao bargains. You might be surprised at exactly how much strength you can get for a very reasonable price. If you happen to live in Singapore, as does Keng, then strong-yet-simple examples like this are a very safe bet for longer-term storage.